Reducing Employee Sickness Within The NHS
The Boorman Review, published in 2009 showed that, after an investigation into NHS staff health and well-being, there was a relationship between health and well-being and performance on key issues such as patient satisfaction, Annual Health Check readings and Methicillin-Resistant Staphylococcus Aureus (MRSA) infections.
The report identified that NHS organisations were not giving priority to staff health and well-being – they identified that these services were often reactive and focused on responding to sickness and ill-health rather than promoting a positive culture of workplace health and safety.
A lot has changed in that time. I met with a number of NHS HR staff last month at a Healthcare People Management Association (HPMA) event, and it really came across that wellbeing of staff has become a priority where it once wasn't.
In fact, I've come across Trusts that have adopted all kinds of perks, events, and classes for staff from free massages and yoga classes to days/nights away. This is all to help improve staff health and well-being. However, sickness, stress and other illnesses can't always be avoided.
According to estimates from Public Health England the cost of staff absence to the NHS due to poor health is £2.4bn a year. That cost doesn't include the costs of agency staff or costs of treatment.
The unique challenge of the NHS
When we look at the NHS, collectively it looks like one organisation – and potentially one of the largest employers in the UK - but break it down and each of the CCGs, CSUs, Special Health Authorities, Ambulance Trusts etc. acts as an independent employer.
What I mean is that each hospital, Trust or even department has its own processes for managing payroll and HR – so even hospitals within the same geographic region may vary greatly in the way they manage staff.
If the NHS as a whole was able to save just 1% of its annual sickness bill by reducing absences the savings would be significant. Evidence would suggest that since The Boorman Review was published in 2009, the average annual absence rates have decreased from 4.40% in 2009/10 to 4.25% in 2014/15.
So how do we go about reducing that sickness and absence rates further?
Want more like this?
Want more like this?
Insight delivered to your inbox
Keep up to date with our free email. Hand picked whitepapers and posts from our blog, as well as exclusive videos and webinar invitations keep our Users one step ahead.
By clicking 'SIGN UP', you agree to our Terms of Use and Privacy Policy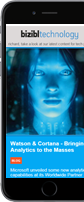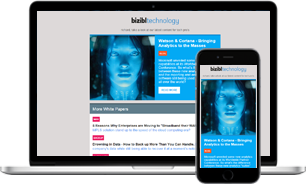 Above and beyond the employee wellness activities carried out by NHS organisations we need to look at processes. Finding improvements to business processes invariably do bring about percentage point changes – admittedly we're not talking more than 0.5 – 1%, but that still represents a massive overall improvement.
Our own experience here at Software Europe is that we have seen numerous cases in customers where employees are staying off work sick for longer than they need to because there's little-to-no management or control of the overall absence.
The fallacy of 'free' spreadsheets
That's not something that's easy to rectify when the majority of health organisations are still relying on shared Excel spreadsheets to manage cases – some 80% of the prospects and clients we've spoken with still rely on spreadsheets.
Processes such as whether an absentee has a formal sick note from the doctor, how long the note recommends time off, when they're due back and whether meetings need to happen between HR and the employee – that's all information line managers are expected to collate and stay on top of, and share with the HR teams.
But, the problem is not with the line manager, the HR team, or the absent employee. Quite simply, it's antiquated use of homegrown spreadsheets and databases. Understandably, the use of spreadsheets is widespread – they were, once upon a time, the only real option to use.
Obviously that's not the case now, but other benefits of using Excel for example, is that it's free, there's low barriers to adoption, there's no real learning curve and Employee Relations software tends not to be seen as a priority for budget spend.
The problem with Excel is that it's data that just sits there doing nothing. Line manager and HR aren't notified when cases need to be progressed or escalated – they must rely on checking spreadsheets regularly, noting it down in calendars and ultimately communicate with each other – one missed email from HR to a line manager could mean days or even weeks of unnecessary delays in bringing an employee back to work.
Whilst there's no concrete proof that wellness activities such as yoga do work, many health organisations are willing to invest in wellness – some have said they need to be seen to be doing something to reduce the sickness bill. But whether you believe it works or not, we believe that to bring down the cost of sickness within NHS, employers need to be spending money to reduce it.
Want more like this?
Want more like this?
Insight delivered to your inbox
Keep up to date with our free email. Hand picked whitepapers and posts from our blog, as well as exclusive videos and webinar invitations keep our Users one step ahead.
By clicking 'SIGN UP', you agree to our Terms of Use and Privacy Policy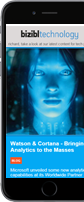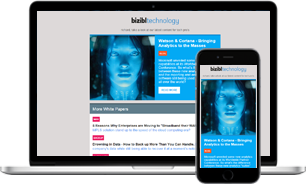 Want more like this?
Stay up to date with our content email