The Power of Single Source Publishing
Caught between the pressures of a content hungry consumer and the need for business efficiency, content management professionals of various disciplines and pretty much every industry vertical (from traditional publishers, to retailers, brands, and even manufacturers), are unifying around a common best practice: single source publishing.
Today there is an explosion in the demand for content. Forrester Research is often cited as claiming that consumers touch an average of 11.4 pieces of content prior to making a purchase, and, as the consumer experience is increasingly personalized, these content items need to be available in the context of the consumer, in their desired format, on their preferred device and channel, and in the language of their choosing.
Of course, when we talk about language, we really mean localization. Writing an article in high German does not necessarily make it relevant to an Austrian audience or even a Bavarian, especially if it refers to local regulations, pricing, customs or markets.
Today, localization goes further than that. As brand communicators, content producers, and marketers we need to be understood, but also relevant across audience segments in the moment of their engagement. When talking about a software product for example, a simple instance of this would be the creation of a technical document for someone in IT and a feature list for the business user.
The content created by brands is changing too. The content explosion is not just fuelled by the demand for localized and relevant traditional ads and product information, but also by the practice of content marketing. Telling a brand story and owning its output channel are key to turning businesses into publishers.
Single source publishing can solve these challenges. This whitepaper explores the topic, it's benefits, and how organizations can realize the value of their content.
Get the download

Below is an excerpt of "The Power of Single Source Publishing". To get your free download, and unlimited access to the whole of bizibl.com, simply log in or join free.
Want more like this?
Want more like this?
Insight delivered to your inbox
Keep up to date with our free email. Hand picked whitepapers and posts from our blog, as well as exclusive videos and webinar invitations keep our Users one step ahead.
By clicking 'SIGN UP', you agree to our Terms of Use and Privacy Policy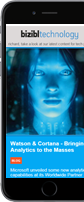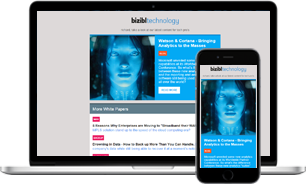 Want more like this?
Stay up to date with our content email