Modern Lead Generation: Back to Basics
Marketers are tasked with generating as many leads as possible, as efficiently as possible. With pressure from sales teams to produce quality leads, the need to demonstrate tangible ROI and a seemingly endless array of channels and techniques available, many marketers struggle to create a lead generation programme that's right for their organisation. This whitepaper will guide you through the most commonly used channels and techniques to help build your lead generation strategy and to begin delivering the highest quality leads to your sales team.
Get the download

Below is an excerpt of "Modern Lead Generation: Back to Basics". To get your free download, and unlimited access to the whole of bizibl.com, simply log in or join free.
LETS GET BACK TO BASICS
Marketers are tasked with generating as many leads as possible, as efficiently as possible. With pressure from sales teams to produce quality leads, the need to demonstrate tangible ROI and a seemingly endless array of channels and techniques available, many marketers struggle to create a lead generation strategy that's right for their organisation. This whitepaper will guide you through the most commonly used channels and techniques to help build your lead generation strategy and to begin delivering the highest quality leads to your sales team.
FIRST PRINCIPLES IN A MODERN AGE
The term 'lead generation' is in itself something of a misnomer. In the age of the informed, digital consumer, the sales team is often the very last port of call for a buyer who has been researching and canvassing opinion before making a commitment to buy. Forrester estimates that buyers are as much as 90% of the way through the buying process before they even contact the seller. With this in mind, marketers must aim to secure contact details to create a lead as soon as possible.
Marketers have had to adapt to this new buyer behaviour. Traditional lead generation, including telemarketing and direct mail still have their place, but priorities have shifted towards creating sales leads through content, organic search and social media.
Lead generation today is a different kind of 'lead' – the marketer is now driving the potential customer towards their product by building a brand rather than product relationship. Customer attention is shifting from solely rented (above the line advertising and trade shows) to a blend of rented and owned (content and the role of brand as trusted adviser).
Both inbound and outbound lead generation remain vital for marketers, but making sure the mix is correct– right content for the right channel - is critical to success.
INCOMING!
To interact with the informed consumer, it's all about discoverability. Inbound customers need to hear about brands - they are looking to discover more. Brands need to create content that rises above the sales pitch in order to get found.
Delivering great content to the consumer in the form of blogs, customer reviews, thought leadership and visual material is vital. If they perceive your brand to be part of the debate, you have created a real advantage.
Beyond that, such content is even more powerful as it's easily shareable. In the travel sector for example, consumers trust the opinions of friends and family far above those of the travel brands themselves. Shareable content makes it easy for customers to become advocates and generate word of mouth. This increases both a brand's discoverability by the customer themselves and it's ratification by other advocates in the customer's network.
Visual content is particularly important – it's hard to think of a single sector or product whose communications would not benefit from images or video to explain concepts, demonstrate products or reflect customer opinion.
Content is a wide-ranging beast and can be made up of company-generated as well as user-generated content. This is most easily demonstrated by the popularity of customer reviews, both on brand sites and through hubs such as TripAdvisor, Yelp, Google et al. Natural, unbiased positive recommendations are worth their weight in gold, however the challenge for brands is to make sure they can encourage satisfied customers to post reviews, whilst overtly managing the expectations and issues of dissatisfied ones.
In the world of the informed consumer, lead generation efforts have impact across the whole business. Writing blogs for example, is one way to keep content fresh and genuine, however the authoring brand has to make sure it can allocate the right staff resources to the job, while also trusting those staff to hit the right note as the voice of the organisation.
GETTING FOUND
On company websites, good content is sticky (designed to get a user to return to a website or hold their attention), but it's not enough just to have customers visit. The best content contains some form of callto- action, whether it's signing up to newsletters or deals, subscribing to a service or logging in with social media. All of these tools turn great content into leads. The following are each multi-faceted areas worthy of their own papers, but offer a good start point:
SEARCH ENGINE OPTIMISATION
Good content is vital in organic search. Although different search engines use different algorithms (the software responsible for ranking pages in search results), Google (the most widely used) favour digital properties with fresh, natural and frequently refreshed content. It's not enough to have only one or two of these elements. Constantly refreshed content that is keyword-stuffed will be ignored and even downgraded by the bots, as it's largely poor quality. Even carefully crafted prose and beautifully shot imagery will slide down the rankings if it doesn't change for weeks or months.
PAID SEARCH & DISPLAY ADVERTISING
Digital advertising, in one form or another, has the distinct advantage of being highly targeted and easily measurable. it offers scalability, both in terms of spend and complexity. Search PPC, such as that offered by Google AdWords (and others) is perhaps the easiest place to start. Very low creative costs and budgets in only the low hundreds can kick-start a successful campaign. Thereafter, a mind boggling array of options awaits. Careful buyers can use technology and data to deliver increasingly relevant and timely ads whilst keeping a keen eye on costs and returns.
SOCIAL
Whether your brand has a social presence or not, your customers are conversing, researching purchases and sharing their experiences across a plethora of social channels. Mobilising your content via social is win-win, as it can reach consumers already considering a purchase whilst exposing your products and services to potential new ones. Beyond that, social offers the chance to interact directly with consumers in order to shape your content and even develop one-to-one relationships, generating precious leads.
SOCIAL CUSTOMER CARE
Customer service is vital to making sure valuable positive interactions are garnered and problems are headed off at the pass by exemplary relationship management. With the increasing use of social media as a customer service channel, companies must ensure that they have the resources to manage.
Two notable examples of how social media can dramatically impact lead generation prospects come from the airline industry: American Airlines experienced a phoned-in terror threat in 2010 while the aircraft was still on the ground and filled with passengers. Unable to disembark until cleared by police, passengers began tweeting. AA replied to individual tweets while also keeping the general public apprised of the situation with full and accurate updates.
Conversely, United Airlines experienced a backlash when one passenger noticed baggage handlers treating his guitar roughly. Dave Carroll got his instrument back damaged at the end of the flight. His subsequent difficulty in getting the airline to admit responsibility resulted in him creating a video which received 13.3m views on YouTube. As an indication of the damage poor customer service can have when extrapolated to lead generation, within four days of the video being posted online, the airline's stock price fell 10 per cent.
Driving customers to social as a lead generation strategy is a great way of answering the issue of discoverability: be where the customer is. Inevitably, it has also become a channel where customers interact with brands and broadcast their failings - Brands successfully using social media for lead generation need to appreciate how the channel impacts the entire organisation and manage accordingly. Poor reputation management here doesn't just impact customer acquisition, it can increase customer attrition.
OUTBOUND LEAD GENERATON
There is still a place for traditional lead generation channels providing they are adapted to more modern customer expectations. In fact, there is much to be achieved by integrating them with newer channels. The idea that websites are all that is required in the modern landscape was juxtaposed during Christmas this year when Amazon produced a physical brochure for it's Prime customers, containing the most popular toys for the festive season. Channels worthy of consideration include:
Email
Telemarketing
Exhibitions & Live Events
Direct Mail
Direct Sales & Field Marketing
EMAIL
For years, email was rarely mentioned without the word 'spam' attached. 2014 however, continued to see significant growth in the medium. Email's continued popularity is in no small part due to the growth of mobile. The medium has become multipurpose. Innovations in mail sending technologies have enabled companies to develop deeply personalised, targeted messages using email. They are able to make use of location-based data from smartphones that can trigger highly relevant communications that are likely to resonate with the customer. Many brands are integrating creative that draws customers in and builds a sense of urgency.
Email is not the panacea to all outbound lead generation ills however - there remains a large volume of illegal spam, but even brands themselves can be responsible. So-called "intelligent" data triggers a huge number of emails offering promotions on products that customers have already bought or aren't appropriate. Even when they aren't spam, customers receive such high volumes of email that many such messages risk falling foul of inbox filters.
To overcome this, emails must be highly targeted, remain relevant and capture the customer's attention, not just in the message body, but the all-important subject line (There are a vast array of papers dedicated to the art of the subject line alone). If a brand is able to meet these requirements, email can be a powerful tool.
Creating Urgency
Fashion retailler Boden realised that customers weren't coming to their website unless they received money-off emails. Even when Boden did send these emails, customers simply stored them until they fancied something, searching back through their inbox to retrieve the code.
Boden introduced dynamic content to emails to create 'countdown' discounts. It's maximum 20% off was only available for a couple of days and the email would show the time ticking away. If the deadline was missed, the discount shrank to 15% and then 10%. Customers could then be encouraged to come and shop without the company cannibalising sales. Equally, loyal customers stopped hunting for discount codes and made purchases regardless of discount availability.
TELEMARKETING
While generally unwilling to receive marketing calls, customers are normally happy to receive follow-up calls that they've invited via other channels (by responding to outbound marketing or using call back functions or simple enquiry forms). Despite promises from network operators, 4G is still patchy across the UK and coverage can be poor even in city centres. Technologies such as click-to-call allow customers to complete a purchase journey with minimum fuss, even when experiencing connectivity issues. They also keep that customer within the brand, where previously the risk had been that further activity could have led to customers being poached by a competitor. Follow-up calls can drastically increase conversion rate and leave customers feeling that they've received a personal service.
DIRECT MAIL
Some of the UK's largest brands rely heavily on DM, which continues to offer solid ROI, particularly for localised campaigns. Since the privatisation of the Royal Mail, increased competition in the sector has driven down prices, which has led many businesses to increase volumes. According to Royal Mail's research, when DM is included in campaigns, overall ROI can increase by 12%. This could be explained by the lack of a spam filter on a letter box or perhaps the fact that, unlike email, it can take advantage of another sense - touch. Whatever your thoughts about mail - it persists. Whether that's because it lives in the kitchen for weeks rather than minutes or because it's not as simple to get rid of as simply hitting delete, DM can offer a unique advantage.
EXHIBITIONS & LIVE EVENTS
There are some lead generation tools that have a definite advantage for one type of business over another. Exhibitions and live events have the benefit of putting a human face to a business (vital when developing contacts in the B2B sector) as well as showcasing products in 'real-life' settings. This is something that, for all its advantages, the digital space often fails to achieve - Food photography for example can create mouth-watering images, but there is no replacement for experiencing smell, sound and taste. That said, exhibitions are more difficult for smaller businesses. Large businesses are able to invest more in events as a lead generation strategy because they have the resources to deliver a great live experience to volumes of customers that might be unachievable for companies operating on a smaller scale. Perhaps unsurprisingly, the bigger the aspiration, the bigger the cost and complexity. For smaller businesses or ones less willing to risk their budgets, it may be preferable to concentrate spend on developing content and social reach to enhance organic success instead of paid ads. Beyond that, conferences and online events, such as webinars, can provide opportunities to test ROI.
SUMMARY
Creating the perfect blend of channels and tools for lead generation is very much a bespoke exercise for any organisation. While wary of spam, for some organisations and types of campaign, the 'spray and pray' approach is still prevalent, as the 4% average return is more than adequate. For other companies, particularly those in the B2B sector, personal interactions in the low teens may provide more leads than needed for an entire year from a single exhibition. Ultimately, understanding the pros and cons of the various options is simple. Creating a strategy which addresses the opportunities and limitations of your own organisation and the behaviours of your particular customers is a far greater challenge.
Want more like this?
Want more like this?
Insight delivered to your inbox
Keep up to date with our free email. Hand picked whitepapers and posts from our blog, as well as exclusive videos and webinar invitations keep our Users one step ahead.
By clicking 'SIGN UP', you agree to our Terms of Use and Privacy Policy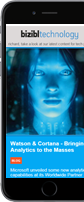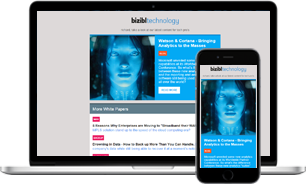 Want more like this?
Stay up to date with our content email