Digital on Trial: Harness 2012's Key Trends to Seize Opportunities in 2013
Which digital marketing trends will take off in 2013? This report asked 200 marketers about what channels performed best for them in 2012 and reveals the most insightful findings from the survey. Featuring success stories from brands like IKEA and McDonald's, download this paper to find out what channels, from email through to mobile, social and webinars are producing the best results and why.
Get the download

Below is an excerpt of "Digital on Trial: Harness 2012's Key Trends to Seize Opportunities in 2013". To get your free download, and unlimited access to the whole of bizibl.com, simply log in or join free.
Change
These statistics dramatically show the speed of change in which consumers are accessing digital media channels. With 48% of tablet owners (source: 34SP.com) saying they predominantly use their tablets for social media rather than email, it has led protagonists such as Facebook's Mark Zuckerberg to famously declare 'email is dead'.
Adaptation
Whether it is or not, the one thing that is certain is the fact marketers are having to constantly adapt their own strategies to either follow suit, catch-up, or get ahead. When we asked marketers to share their own assessments on changing digital (via our 'Digital on Trial' survey in association with GoToWebinar) they unanimously agreed they are having to embrace this change. Not a single respondent said spend on digital channels fell in 2012, and only 8% said it had stayed the same. The rest – more than 90% of respondents – said it had gone up, with two-thirds of these saying it was up by either a reasonable or dramatic amount.
Which channels to invest in?
Unlike Zuckerberg marketers still have more faith in email. In the year ahead 45.2% of respondents envisage spending more on this channel. Interestingly, market research company Radicati agrees that not all is doomed for this channel. It predicts that the number of email accounts worldwide will grow from the 3.1 billion that existed in 2011 to nearly 4.1 billion by 2015] – which should give some room for growth. However, what is significant is that marketers see growth in 'all' channels (email; webinars; online video; search; social media; mobile; online advertising) – not just in email. And, of the seven channels they could choose from, email was only ranked joint fifth in terms of the area where money will be moved to.
Unsurprisingly, it's a close tie between social media (60.7% expect budgets here to increase) and online video (66.7%), but as mobile comes in a close third, the value of this channel is truly cemented in the eyes of marketers
Case Study
Pinpointe Generates More Leads At Less Cost With GoToWebinar
Email marketing service company Pinpointe wanted to broaden its reach and generate qualified leads for its professional audience. With GoToWebinar, Pinpointe implemented a calendar of engaging webinars once or twice a month raising awareness of email marketing benefits and driving between 1400 and 2000 leads per month all for a minimal cost. Flat-fee pricing allows Pinpointe to host as many events as desired per month, with up to 1,000 attendees.
"GoToWebinar is great because it is an incredibly cost-efficient medium. It's like being able to fill Carnegie Hall with targeted prospects for a song. GoToWebinar helps Pinpointe broaden our reach and brand exposure and of course, generate valuable leads for the sales funnel." Craig Stouffer, Chief Evangelist www.pinpointe.com
Mobile growth trends and ROI
Respondents clearly expect the dominance of mobile to racket up another notch (or two) in 2013. There are already nearly three-billion instant messaging accounts worldwide, but it's the devices people are using to access them that will matter. Experts predict much, much more of this traffic will come from mobile devices. It's not difficult to see why. Since 2011 45% of the world's population has been covered by 3G. Between 2010 and 2011 mobile data usage tripled from an average of 55MB per user to 150 MB per user, per month. Mobile will dramatically increase the number who will have internet access from the 2 billion in 2010 to the 2.7 billion predicted by 2015 (that's 40% of the world's population).
But if these are the 'knowns' moving forward, respondents are also making some leaps of faith too.
Social media may well be the area to benefit most from increased budgets, but by respondents' own admissions, it's the channel that yields one of the lowest amounts of ROI. (Just over 10% say it presents them with the greatest ROI). Mobile isn't much further ahead either (just 11% think it gives the best ROI). Traditional digital channels – such as email and search – are still regarded as providing the best return.
However, the fact that investment is moving out of mainstream areas does arguably suggest that marketers do have confidence that satisfying ROI will be found in these burgeoning channels. As such, they'd rather invest now than miss the boat completely.
Case study
McDonald's Creates Sales Uplift From Digital Signage
Fast food chain McDonald's has more than 1,600 restaurants in the UK. Three years ago it started testing digital menu boards – not only as part of ongoing work to improve the customer experience, but to see if it increases average transaction spend, by highlighting specific offers and extending menu choice. In tests with screens in 20 stores, it targeted specific menu options at certain times of day (using up to 7 x different 'day-parts' per store). Results have proved quarterly sales uplifts across most menu categories occur. The ROI was particular good in small to medium-sized restaurants where the digital menu board could promote more menu options. The results were good enough for a further 25 restaurants to use the signage, and roll-outs are continuing now.
Digital innovation
Perhaps the biggest area where marketers will make a leap of faith is online video (including webinars). Nearly 67% (the top-ranked answer), say this is the area that will see the most investment [especially for B2B audiences].
For example, a company called Pinpointe wanted to broaden their reach and generate qualified leads for their professional audience. So by implementing a calendar of webinars once or twice a month discussing engaging content they are now driving between 1400 and 2000 leads per month.
Even if only 6% say that online video currently yields the best return on investment, marketers clearly have confidence this is a channel of choice. Perhaps investment is following the trend towards mobile viewing solutions encouraged by tablet and smartphone developments. After all, this is an area that is already seeing huge growth in the parallel disciplines of digital signage (often called a new kind of 'creative canvas' – see case study below) but particularly in augmented reality. On the digital signage front, IMS Research reports that global revenues for digital signage were $5 billion at the end of 2010, but will grow to over $7 billion by 2013. America alone added 661,000 digital signs in 2010, and in 2013 this will grow to 1.1 million. In the UK HIS iSuppli argues the professional display market is growing by 12.6% every year.
Augmented reality meanwhile – where data/offers/information is 'overlaid' over the real world via a GPS enabled portal (smartphone, wecam or iPad) - is being hailed as a key element in the future of digital marketing, and is forecast to grow rapidly.
It is creating so much excitement because commentators agree that marketing is increasingly evolving into an experiential field. It is no longer purely about the dissemination of information. Content marketing will form a big part of an augmented reality future, while customer involvement in product development will also develop through this. Proof of this is already being seen in demand for this platform. Jupiter Research is confident annual revenue from augmented reality apps will reach $732million by 2014, linked in part due to all-you-can-eat data options that free up smart-phone use.
CASE STUDY
Ikea Enters The Augmented World
In 2010 Swedish furniture store IKEA launched an augmented reality app for the Apple iPhone that enabled customers to select a piece of furniture from its catalogue and place it anywhere in rooms around them to see what the item would look like (it even changed the size of it to fit the perspective of the iPhone camera). The free-to-download app was a monster hit, and 200,000 downloads were made in its first week – making it the second-most popular app at that point in time. As well as enabling consumers to use the augmented reality feature to 'try out' its furniture before buying, the application also serves as a branding tool that drives consumers into bricks-and-mortar retail stores.
Strategic digital marketing
Of course, digital innovation will only increase the need for more of a strategic marketing approach. But respondents to the 'Digital On Trial' survey clearly understand this. The need for being more experiential in nature is highlighted by respondents agreeing this is by far the most significant ingredient in modern online marketing.
A massive 56% of respondents put 'interaction' as the key attribute needed, followed by 'offering insight' at nearly 37%. Old-school elements such as 'prizes', 'humour' and 'sex-appeal' are all now regarded as old-hat, drawing just a percentage or two response.
Customer acquisition and raising awareness are the top two strategic priorities for marketers, but to do this, they rank 'creating really great online content' as being far more important that the more blunt strategies of yesteryear [45% want great content compared to 10% who thought digital content strategy was all about database building].
The fact these choices are being highlighted suggests marketers are fully aware of what they need do moving forward. Only 14% said they didn't have a digital strategy, and while most admit they will be concentrating solely on their domestic markets [only around 32% will increase or dramatically increase their global focus], they are at least saying this with a level of strategic thinking.
The future
#So the future looks very bright indeed. While respondents admit more of their digital marketing budgets will be going into channels they have already tried before [half of marketers won't put more than 10% of budget into non-tested areas] – this answer is unlikely to be because they are not willing to experiment.
It's clear from this survey that marketers have already tried most channels and a healthy 70% either measure most or all of their digital marketing activity. So as digital advances continue to surprise us and innovative content, customer engagement and ROI become more prominent in every channel, all this points to an exciting 2013 and beyond.
Want more like this?
Want more like this?
Insight delivered to your inbox
Keep up to date with our free email. Hand picked whitepapers and posts from our blog, as well as exclusive videos and webinar invitations keep our Users one step ahead.
By clicking 'SIGN UP', you agree to our Terms of Use and Privacy Policy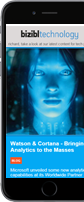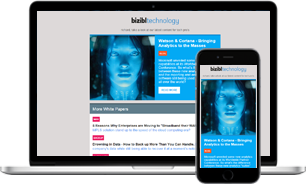 Want more like this?
Stay up to date with our content email