Choosing a DAM Solution - 10 Things You Need to Know
Your Digital Asset Management (DAM) system should be the engine which drives your entire IT infrastructure, so understanding what to look for under the hood is vital to a successful search.
The HOT DAM 10 is a series of whitepapers which highlights ten things you should keep in mind when considering and implementing a Digital Asset Management (DAM) solution. In this first paper, we focus on the critical decision of choosing the right platform, pulling in advice from a range of analysts and resources to bring you an easy to consume summary of what to consider and where to go next.
Get the download

Below is an excerpt of "Choosing a DAM Solution - 10 Things You Need to Know". To get your free download, and unlimited access to the whole of bizibl.com, simply log in or join free.
First, let's get the fact that this paper is written by us [Censhare], a vendor, out of the way. With decades of experience in enterprise software, the team here has been around the block a few times. While yes, as a software vendor, we are burdened with the perception that we have a vested interest and a Jedi mind trick tucked up our sleeves, this experience has taught us that a great procurement process makes for a great project.
Choosing your DAM is a foundational decision which will bring either heaven or hell to your organization over the next 4 or 5 years, so it is better for everyone involved to realize early on whether a particular collaboration is going to work out or not. Yes, even for us vendors.
It's a decision which is hard to navigate, the DAM industry is a crowded market and there is a lot of shiny stuff out there. So before you start sending out RFPs and scheduling demos, it's important to know the criteria you should be looking for.
Therefore, it's essential to conduct a thorough procurement process instead of rushing into a shotgun wedding.
Want more like this?
Want more like this?
Insight delivered to your inbox
Keep up to date with our free email. Hand picked whitepapers and posts from our blog, as well as exclusive videos and webinar invitations keep our Users one step ahead.
By clicking 'SIGN UP', you agree to our Terms of Use and Privacy Policy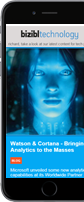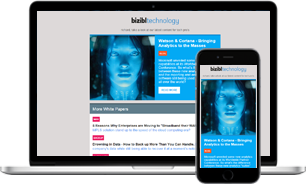 Want more like this?
Stay up to date with our content email