Shared vs. Private Domains
If you use a shared sending domain like one of Bronto's sending subdomains, your reputation will be shared with every other company that also uses that domain. Your sends will contribute to the shared subdomain's reputation, but you won't be able to control it. Because domain sending reputation is the single biggest factor in determining whether your emails make it to your Gmail contacts' inboxes, and industry trends indicate other ISPs will adopt domain-based reputation, it's important to be the master of your domain. So how can you stop sharing and take control?
The answer is with a private domain. Using a private domain allows you to completely control your sending reputation because only your messages will be associated with your sending domain.
Setting Up a Private Domain in Bronto
We've made it easy to set up a private sending domain with Bronto by adjusting a few DNS records for a domain that you already own.
You have two options if you decide to go the private domain route. The first, and best option, is to establish a subdomain off your corporate domain that is reserved for email sending through Bronto. The second option is to use your corporate domain.
Additional Benefits of Private Domains
Whether you use your corporate domain or subdomain, setting up a private domain also helps promote clear and consistent branding in your emails. When you have a link in a message, your sending domain is used to direct traffic to that link. If you aren't using a private domain, contacts will see the default Bronto sending subdomain when they mouse over a link in one of your emails.
Not everyone cares about this, but savvy contacts might be concerned they're phished if they don't see your company in a URL, when they hover on links in emails sent from you. Also, having your brand name in the From, Reply to and return path addresses provides recognition of where the email is from and builds trust.
Finally, private domains are portable, If you already have a sending domain that you've set up with another provider, you can simply migrate that domain to Bronto.
Want more like this?
Want more like this?
Insight delivered to your inbox weekly.
Keep up to date with our free email. Hand picked whitepapers and posts from our blog, as well as exclusive videos and webinar invitations keep our subscribers one step ahead.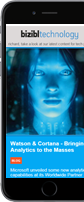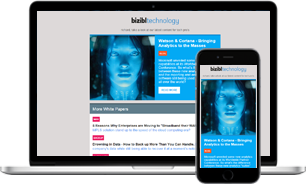 Want more like this?
Stay up to date with our weekly email