Plan for Success With Professional Services
If you're looking to maximize the impact of your upcoming product launch or promotion - or just want a little extra help driving revenue with your monthly email strategy - our in-house professional services team can help. Check out two examples of how these seasoned email marketing experts work with customers to solve their commerce marketing challenges.
Compare Google Analytics & Bronto Data
Savvy marketers use a variety of tools to get the most accurate reporting from their campaigns. If you've compared your data from Google Analytics with what you see in the Bronto Marketing Platform, you may have noticed a few differences. This blog walks you through the steps to customize your Google Analytics campaign tracking in Bronto and understand the differences between the two systems.
Get More Info About GDPR Compliance
The General Data Protection Regulation (GDPR) goes into effect May 25, 2018, and any business that sells to EU residents must be fully compliant. Understandably, marketers want to know more about their responsibilities under this new legislation, Our guide tackles some of the most frequently asked questions about GDPR and offers resources for additional information.
Take Advantage of New Reports and Campaigns
We've laid the framework for the next evolution of the Bronto Marketing Platform with the launch of New Reports and Campaigns. Learn how to take advantage of these new capabilities to get fast access to insightful reporting metrics and trends and mirror your real-world campaigns within Bronto.
Send Transactional Emails in Bronto With Shopify Plus
Shopify Plus message mapping is now available in Bronto for the most common transactional email events, including order confirmation, order cancellation, shipping confirmation and customer account welcome. Learn how to set these messages up in Bronto and enjoy the advanced reporting and easy updating that comes with it.
Want more like this?
Want more like this?
Insight delivered to your inbox weekly.
Keep up to date with our free email. Hand picked whitepapers and posts from our blog, as well as exclusive videos and webinar invitations keep our subscribers one step ahead.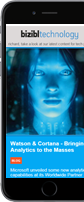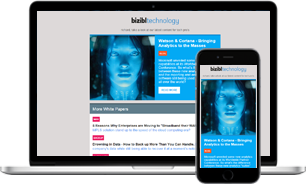 Want more like this?
Stay up to date with our weekly email