Modern business requirements
As mobile devices have become ubiquitous, digital has become the cornerstone of staff and customer communication - to support this, organisations are driving the evolution of apps, looking for agility, simplicity and cost reduction.
Organisations can no longer afford to take the one-by-one approach to platforms, as consumers now expect seamless, high-quality digital experiences on whatever device they happen to be using.
Modern businesses require apps that are able to adapt to changing requirements, scale to meet customer (or staff) needs, and that can support multiple platforms without the need for constant input from specialist developers or IT departments.
To meet these challenges, a new paradigm is taking shape.
A new approach
Modern apps are being created using a new methodology - Next Gen Application Development & Maintenance (ADM). Next gen ADM is a concept, which aligns the process of creating and running apps with wider business objectives, and seeks to prolong the life of apps - perhaps indefinitely.
Using the Next Gen proposition, organisations can;
Reduce time-to-market when reacting to changes in staff or customer needs, the wider marketplace or when creating content and functionality in day-to-day operations.
Reduce complexity by developing a scalable, cross-platform app ecosystem, which is fully integrated with their own systems and supports business processes.
Reduce costs by moving away from project-based, cyclical, app refreshes - reducing their dependence on specialist app developers and on their IT department.
But possibly the key benefit of Next Gen apps, is their capacity to enable non-technical staff, such as marketers, to manage day-to-day updates, add content, and adjust app configuration. The combination of these factors allow companies using them, to create superior digital experiences for their customers and staff.
However, retooling in this way can itself be a lengthy and expensive process. In order to realise many of the benefits of Next Gen ADM, business leaders need to be prepared to invest, or identify partners who can offer app infrastructure as a service.
A partner to help you deliver Next Gen Apps
Rakuten Aquafadas works with some of the world's leading brands to deliver apps for both customers and staff. Our best-in-class tools allow organisations of every size to rapidly develop container apps, which can be updated dynamically without the need for further iOS or Android appstore approval.
From video, to blogs, special offers, events, and everything in between, apps can be customised with ease, tested, then deployed to all platforms, in real time - all using our simple drag & drop software.
This functionality allows organisations to achieve next gen ADM with ease, and focus on creating value for their customers, rather than building and maintaining app infrastructure.
For more information visit aquafadas.com to find out how you can leverage Rakuten Aquafadas technology to support your content strategy, control costs and move faster.
Want more like this?
Want more like this?
Insight delivered to your inbox weekly.
Keep up to date with our free email. Hand picked whitepapers and posts from our blog, as well as exclusive videos and webinar invitations keep our subscribers one step ahead.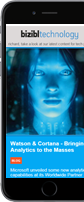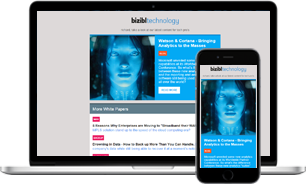 Want more like this?
Stay up to date with our weekly email