Discounting
As Oprah would say, "You get a discount! You get a discount! Everyone gets a discount!"
According to DynamicAction, 90% of orders on Cyber Monday used a promotion. Retailers seem to have accepted the Gray November approach to deep discounting at this time of year. Anecdotally, I did notice more free gifts and specialized sales on categories of products than I have in the past. This was likely an attempt to drive sales with discounts, hoping consumers would pick up additional full-price items at the same time.
In any event, here are the discounts I received before and during Cyber Weekend.
Cyber Weekend Send Volume
We knew sends would be fast and furious. And boy, were they!
In looking at my own email, the three highest send days for the month of November were Cyber Monday, Black Friday and Tuesday, November 28, respectively. Thanksgiving Day was fourth, missing out by less than 10 emails. Interestingly, last year, Thanksgiving narrowly beat out the day after Cyber Monday.
According to Bronto's numbers, the four highest send days were Cyber Monday, Black Friday, Thanksgiving Day and November 28, respectively. Similarly, Thanksgiving Day beat out November 28 by less than 6% of total emails sent. All-in-all, these two days are virtually the same.
Black Friday sends to my inbox were 69% greater than Thanksgiving Day, and Cyber Monday was 19% higher than Black Friday. Comparing this to last year, Black Friday sends were only 39% greater than Thanksgiving Day, and Cyber Monday was only 13% higher than Black Friday.
This year, Bronto reported a 62% lift in emails on Black Friday compared to the day before, and an 8% lift in emails sent on Cyber Monday compared to Black Friday. This Black Friday-Cyber Monday gap has been closing every year since 2012 and is now in the single digits for the first time.
Cyber Weekend Sends
Sends to my personal email began to increase during the last few days of October and then remained higher than average until Thanksgiving week. At that point, the noticeable increase occurred.
When I compare daily sends from Thanksgiving week with the average number of sends for the same weekday during the three weeks prior, I saw these jumps in sending activity.
Subject Lines
Subject lines are a funny thing. When email send volume is at its usual level throughout the year, marketers have a tendency to be creative and funny, and test interesting subject lines. I traditionally see much less of this during peak times, such as the holidays, when subject lines can tend to become more utilitarian. They mention the event, the discount and then move on. So, what happened this year, and how did it compare to last year?
Thanksgiving Day: "Black Friday" was used in 32% of subject lines, compared to only 20% for "Thanksgiving." This is right in line with last year, when it was 34% and 20% respectively.
Black Friday: The term "Black Friday" was used in 54% of the emails I received - a slight increase from 50% in 2016
November 25 (Saturday): "Black Friday" was used in 30% of subject lines, and 10% referred to the sale being "extended." In 2016, this was 26% and 10%.
November 26 (Sunday): "Cyber Monday" was used in 33% of subject lines, while Black Friday was used in 16%. This increased from last year, when Cyber Monday was used only 22% of the time and "Black Friday" was still being used in 14% of subject lines.
Cyber Monday: The term "Cyber Monday" was used in 51% of emails, up from 46% last year. This same-day percentage is less than the 54% of Black Friday mentions in Black Friday emails.
November 19-25: Only 24 emails (out of thousands) used my first name in the subject line. This is up from the 12 that did so last year.
Overall, Gray November played out just as I thought it would. Discounts were plentiful, retailers sent emails (and lots of them) and online sales have never been higher. If that news wasn't enough, there's still time to shop during the holiday season. The only question now becomes, will you settle for the 40% discount or wait for the 50% off email?
Want more like this?
Want more like this?
Insight delivered to your inbox weekly.
Keep up to date with our free email. Hand picked whitepapers and posts from our blog, as well as exclusive videos and webinar invitations keep our subscribers one step ahead.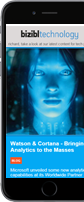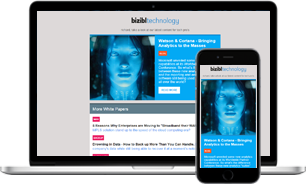 Want more like this?
Stay up to date with our weekly email