But the approach to serving mobile channels has been fragmented - marketers have had to learn on the job, argue for budget on a case-by-case basis, and firefight as new channels or devices appeared. Marketing teams declared supremacy over competitors as their latest app was released or their website was relaunched. Regrettably, these wins were often short-lived - apps quickly became outdated and new channels came to market.
Understanding Customer Experience
It should come as no surprise to marketers to learn that consumers don't actually think about channels or platforms - they are focused only on their own experiences. If they see a piece of content they're interested in, they don't want to decide whether they should use a native app or stick with mobile web - they don't want to wonder why the content owner has an iOS app, but not an Android one, or whether the content will work on their desktop. They just want their content. If they can't get it, or if they struggle to interact with it, this affects their experience - which can have real implications for a brand, creating negative sentiment or giving competitors the opportunity to step in.
Today's marketers are fully aware that content is the backbone of modern marketing, but how content is developed and deployed is now fundamental. Savvy marketers know that modern content, like modern consumers, should be platform agnostic - just as "at home" on desktop as on any size of mobile device, and running on any operating system.
Savvy marketers know that modern content, like modern consumers, should be platform agnostic
But surely this goes without saying? Surely content isn't being "locked in" to one platform or another? Unfortunately, because of the fragmented content delivery ecosystem that exists in many organisations, all too often, that is exactly what happens. Long app update cycles and a lack of flexibility within existing infrastructure often force marketers to create content with one particular platform in mind. This leads to a variety of issues and consumes a huge amount of resource recreating or repurposing content on a per-platform basis.
Solve Platform Challenges - Focus on Content
The good news is that these issues are not insurmountable - overcoming them simply requires marketers to think differently. As the digital ecosystem has continued to mature, the underlying platforms have remained relatively constant. From Windows and MacOS to iOS and Android, it's safe to say that we know what we're dealing with now. With that in mind, brands can develop native app and HTML5 infrastructure for each platform but connect each to common underlying content - which is created once, and deployed everywhere. In this way, marketers can abandon cyclical app refreshes, achieve cross-platform consistency, and connect consumers to their content faster.
From that point, the focus becomes the content itself. Consider your target audience's various personas and the different stages of their journey with your brand. Do you currently offer content for each possibility in this matrix? Can you improve the quality of your content, or increase the quantity? With all the time and resources you've liberated, the possibilities are endless!
If you want to focus on your content, rather than your platforms, get in touch with the experts at Rakuten Aquafadas. Their powerful tools can help you build apps with ease and deploy native content on any platform.
For more information visit aquafadas.com to find out how some of the world's biggest brands are leveraging Rakuten Aquafadas technology to support their agile content strategies, control costs and move faster.
Want more like this?
Want more like this?
Insight delivered to your inbox weekly.
Keep up to date with our free email. Hand picked whitepapers and posts from our blog, as well as exclusive videos and webinar invitations keep our subscribers one step ahead.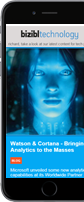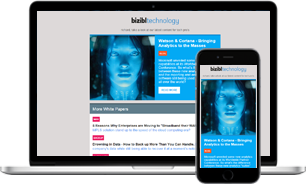 Want more like this?
Stay up to date with our weekly email