Apps for Content Marketing - why native apps can be a lot easier than you think
Marketers have come to understand that if they want consumers to interact with them, they need to offer something in return. Content is perhaps the most effective tool to meet this need, because it can be deployed quickly and serves consumers at multiple stages in the buying cycle.
Content Marketing
Outbound marketing, from outdoor advertising, to trade shows or digital display, is a simple attempt at starting a conversation. By offering valuable content in any of these settings, marketers dramatically increase their chances of achieving cut-through in a fiercely competitive environment. The right content can pique a potential customer's interest before they even knew they were in the market.
Inbound prospects, who are already researching or otherwise engaged in the topic area are actively seeking solutions and information. Providing content at this stage can help potential customers solve problems and understand the market that your business operates within. By aligning content with these needs, marketers can draw potential customers to their brand at exactly the right time.
For existing customers,content can serve many purposes - from keeping them engaged with existing products and services, to introducing new ones - or simply offering news and opinion, continuously reinforcing a brand's credentials as a thought-leader.
Whatever the application - relevant, valuable, and timely content, can be the tool you need to achieve your marketing goals - this is content marketing
Customer Experience (CX)
But content alone isn't a silver bullet - exceptional content can be let down by bad experiences, so how can you ensure you're delivering?
Identify touchpoints - firstly, determine how customers can interact with your brand.
Map journeys - pinpoint when they interact and how they move between the touchpoints.
Develop personas - seek to understand what your customers are trying to achieve, what their aspirations are, what they like, what they don't, and more. Build a picture of your audience.
Technology - understand the technologies your customers are using to interact with your brand.
Certainly, this isn't a definitive list, but these elements should be high on any marketers list of priorities. This information will help shape your content and help you ensure you're delivering it how and when your customers want it.
One trend sure to become apparent in your research is the sheer prevalence of mobile. Mobile facilitates an increasing number of touchpoints in an average customer journey, so it pays to examine it in some detail. Are your customers getting the experiences they expect on market-leading platforms such as Android and iOS?
Native apps
Native apps have been a headache for many marketers, often seen as expensive to develop and hard to keep up-to-date. This has led many organisations to underinvest, relying instead on technology such as mobile web or pdf's to provide supposedly premium experiences for their customers.
Of course, consumers will take what they can get, but that comes with a fairly major caveat - they don't have to like it. Ultimately, consumers' impression of your brand correlates directly with their experiences, so if they're having to suffer to interact with your content, you're doing your brand a disservice. If your competitors are delivering a better experience, customers will eventually choose them. Digital is a service differentiator.
So with this in mind;
if your customers are using iOS, Android, and other mobile devices, you almost certainly should be too.
Happily, contemporary native apps can be easier than you think - marketers are learning to develop agile content delivery platforms to connect their content with consumers in their chosen environment.
Modern apps place much less demand on marketing budgets and resources, as marketers have come to recognise that they don't have to continuously reinvent the wheel. No longer is it necessary to deploy 100% of the content at the point of installation or lock it into the codebase of apps. In fact, by creating a robust native app infrastructure, content can be delivered on an ongoing basis, without the need for specialist platform-specific coding and continuous updates. Marketing leaders can achieve this by developing reusable, scalable native app technology with a razor-sharp focus on content delivery - and speed.
By integrating native apps into your strategy in this way, you can deliver a constant flow of high quality content to your customers and prospects. Targeting this to individual personas, at discrete points on their own personal journeys will give your customers and prospects the digital experiences they want.
To learn how your business can rapidly develop and deploy native apps for content delivery, get in touch with the experts at Rakuten Aquafadas. Their powerful tools can help you deliver best-in-class digital experiences on any platform.
For more information visit aquafadas.com to find out how some of the world's biggest brands are leveraging Rakuten Aquafadas technology to support their agile content strategies, control costs and move faster.
Want more like this?
Want more like this?
Insight delivered to your inbox
Keep up to date with our free email. Hand picked whitepapers and posts from our blog, as well as exclusive videos and webinar invitations keep our Users one step ahead.
By clicking 'SIGN UP', you agree to our Terms of Use and Privacy Policy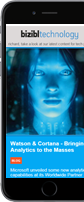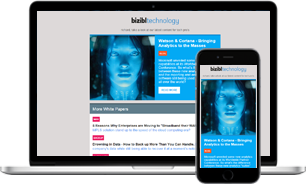 Other content you may be interested in
Want more like this?
Stay up to date with our content email
Want more like this?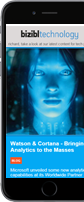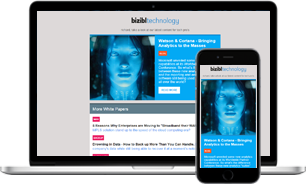 Want more like this?
Insight delivered to your inbox
Keep up to date with our free email. Hand picked whitepapers and posts from our blog, as well as exclusive videos and webinar invitations keep our Users one step ahead.
Bizibl Group Limited, Registered in England 09091156, 26 Bridge Road East, Welwyn Garden City, Hertfordshire, AL7 1HL