What does Google's new patent mean for logistics companies?
At the start of February, a patent filed by Google in the US suggested that the tech behemoth would be entering the logistics industry with the development of driverless trucks. Why are Google taking this step, and what does this mean for logistics and delivery companies?
Google's patent describes "autonomous road vehicles" with "securable compartments" which will hold packages for customers. When the packages are ready to be collected, the truck will send SMS messages to customers, who can then retrieve their package from the compartments, opening them with a PIN, swiping a card or a device with NFC authentication. Additionally, these driverless vehicles will alert customers when they are delayed by unforeseen events like traffic or bad weather.
Whilst the patent doesn't explain exactly how the vehicles will navigate, it does refer to technology already being used in Google's driverless cars. The company has invested heavily in this technology, and as they recently posted a number of job openings for manufacturing, automotive and robotics roles, they don't seem to be slowing down.
One question left unanswered by this patent concerns the nature of the role Google is looking to play in the logistics and delivery industry. Such driverless trucks, combined with Google's own drone service, Project Wing, might suggest that they are looking to use their autonomous delivery technology to deliver their own range of phones and tablets. Some journalists are predicting, however, that it's more likely that they will sell their self-driving trucks and the technology that comes with them to other businesses. We could be seeing autonomous Google delivery vehicles operated by (or for) retailers or carriers, on our streets soon.
So what might Google's foray into autonomous delivery mean for the logistics industry and the businesses that rely on it? At this stage,it's hard to say what it will mean for logistics businesses, as currently we don't know whether Google would sell the technology to them or directly to end-user companies. If they do the former, it would result in lower overheads for logistics providers, as staff in the field, such as drivers, would be replaced by manufacturers and roboticists, and they would be able to achieve a higher level of efficiency in areas such as planning and the supply chain. However, if Google decides to sell directly to end-user companies, it would constitute a real threat to logistics companies; forcing down revenues and possibly triggering consolidations and mergers.
For consumers, autonomous delivery has the potential to become the ultimate on-demand pay-as-you-go service, and could become one of the cheapest delivery options available. Although it's not entirely certain when autonomous delivery will become a viable option for consumers, driverless vehicles will be commonplace on our roads soon. In America, the National Highway Traffic Safety Administration has ruled that Google's self-driving systems legally qualify as a driver under federal law, and George Osborne has confirmed that driverless lorries will be trialled in the UK.
If you are a logistics leader who hasn't already started investigating machine learning technology, now is a good time to do so. Google's driverless vehicles use machine learning algorithms to learn from situations that cause danger or delays, and continually build on the knowledge they have gathered. Combined with the extensive topographical information at Google's disposal, live traffic information and more, Google's autonomous vehicles have a wealth of information upon which to base their decisions, not to mention sufficient compute capacity to process the data in order to realise continuous improvement. It may be worth looking into whether or not you could utilise machine learning algorithms with your own systems - for instance, using machine learning to help guide your drivers to avoid delays, improving your company's efficiency. Some examples of machine learning options available today are Google's open source TensorFlow and the Amazon Machine Learning service. Keep an eye on Google's autonomous delivery plans - they have the power to revolutionise logistics just as they revolutionised the internet.
Want more like this?
Want more like this?
Insight delivered to your inbox
Keep up to date with our free email. Hand picked whitepapers and posts from our blog, as well as exclusive videos and webinar invitations keep our Users one step ahead.
By clicking 'SIGN UP', you agree to our Terms of Use and Privacy Policy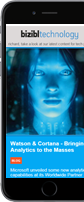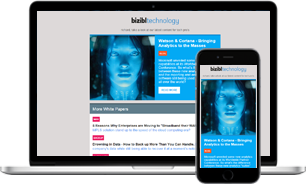 Want more like this?
Stay up to date with our content email