Financial Consolidation: 5 Tips to a Faster, Simpler Close
Whether you are a large, publicly-traded multinational with sophisticated reporting requirements or you are a mid-sized company that owns several legal entities in different locations, financial consolidation is essential for creating accurate financial statements.
By reducing consolidation complexity and automating the tactical consolidation processes you can move beyond simply managing the financial consolidation process to understand your competitive standing and global business performance.
Read on for five tips to consider when choosing a financial consolidation solution.
1. Integrate your data from various sources & systems
Your company may employ one or more ERP systems, resulting in hundreds or even thousands of entities in a corporate structure, that need to be consolidated.
Find a financial consolidation application that brings the disconnected systems together to create a single set of consolidated results, which provides accurate, quality data.
2. Unify data with more than just a reporting solution
Create more accurate forecasts with precise consolidated data.
Prophix unified solution offers budgeting, planning, forecasting all in one application. Move beyond just closing your books; and use financial consolidation as the springboard to strategic financial analysis and better business decision making.
3. Simplify or streamline your financial consolidation workflow
Since financial consolidation involves multiple inputs and often tight timelines, implement a consistent secure multi-user workflow process. An automated system can notify users when data must be made available and streamline the process.
With Prophix, an integrated workflow can help manage the collection of data and the process of approving adjustments. For example, if a journal entry is rejected, it can be sent back for re-editing.
4. Don't overlook audit tracking abilities
When it comes to accountability, tracking transactions is crucial.
All financial consolidation activities performed, such as posting data or editing journal entries, should be automatically recorded in an audit log.
Prophix tracks changes made so you can always see a log of every input, change and transaction.
5. Find a solution that speaks multiple currencies
Financial consolidation with multiple currencies is more complex than when there is a single currency and can raise many issues.
Support for multiple currencies including automatic triangulation of exchange rates is essential to proper data management.
There is no limit to the number of exchange rates (i.e. average/ month end/historical) and the numerical translation rates can change every month with Prophix.
Want more like this?
Want more like this?
Insight delivered to your inbox
Keep up to date with our free email. Hand picked whitepapers and posts from our blog, as well as exclusive videos and webinar invitations keep our Users one step ahead.
By clicking 'SIGN UP', you agree to our Terms of Use and Privacy Policy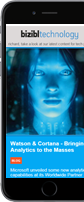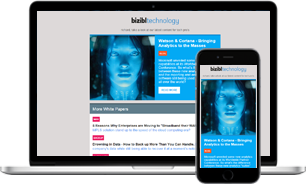 Want more like this?
Stay up to date with our content email