Serve the Empowered Customer - When what they want is changing
Fast-developing digital technologies have put information about products, prices, retailers – and their competitors – into the hands of the customer as never before. It's a level of empowerment that means shoppers are now fully informed and have the tools to hand to make the buying choices that work best for them. Now consumers are able and increasingly willing to browse and buy items as big as a holiday, a car, or a washing machine from their smartphones or other digital devices, at any moment of the day.
What does that mean for retailers? What are the new essentials of customer engagement in a connected world? How do they make it easy, convenient and profitable to give consumers the experience they demand? Why is it important to develop long-term relationships with customers that span sales channels – and how do they make the first move to gain the shopper's attention?
In this eBook we'll be summarising best practice approaches that have worked for IRUK Top500 retailers and sharing the vital questions that retailers need to answer in order to be sure they give their customers what they want in a highly competitive market.
The core themes from this eBook will be front and centre at IRX 2018, where you can listen, debate, network and learn from customer-centric heavyweights including; John Lewis, Argos, Screwfix and more.
Get the download

Below is an excerpt of "Serve the Empowered Customer - When what they want is changing". To get your free download, and unlimited access to the whole of bizibl.com, simply log in or join free.
Make it easy to buy
Just as customers are adopting technologies that aim to make it ever easier and more convenient for them to buy, so retailers are offering new and innovative ways of selling in order to meet those demands.
Omnichannel retailing
The easier it is for a shopper to buy, the more likely they are to do so. That means enabling customers to buy in the way that's easiest for them in that particular moment in time, whether that's from a shop, a website or via a mobile phone. IRUK Top500 traders from John Lewis to Sainsbury's say that shoppers who buy via more than one of their sales channels spend more. Mothercare showed in its latest figures that even shoppers who are standing in their stores will buy online if it's more convenient: 42% of its online orders came from in-store iPads in the six months to October 2017.
Buying from wherever they are
Today's consumers don't have to be standing in a shop, or even browsing a retail website, in order to buy. Life's too busy for that – so retailers are now moving to help consumers buy wherever they are are.
Readers of technology blog Mashable can now shop from eBay as they enjoy stories from their mobile phone, and without ever leaving the media website. The approach, which features a streamlined purchasing process developed by eBay's marketing lab, will gather data to deliver eBay fresh insights into how shoppers now want to buy. "We know a lot about how people shop on our site, but less about how they shop off it, so we wanted to bring a simplified shopping experience that brings products to Mashable's passionate audience rather than expect them to come to us," explains Dan Burdett, head of the eBay EMEA marketing lab.
Amazon has worked with Toyota and BMW to enable car drivers to use its Alexa Voice System to ask for directions, control their home environment remotely – and place their shopping or takeaway orders.
Deliver on the promise
It's important to remember that service doesn't stop when the order is placed. It's by delivering on the promise and getting the right item to the right place at the right time that retailers are most likely to see loyal customers return.
Top TipUnderstand how your shoppers want to buy, rather than how the competition is selling. Customers stay loyal when it works for them; ensuring it does so is key.
Help shoppers complete the sale
Only a small percentage of visitors to an ecommerce website buy – 4.23% of visitors to the average UK website will complete a sale, according to the Monetate Commerce Quarterly Report, Q3 2017. Ensuring those visitors get to the checkout without abandoning their shopping cart is a key challenge. Payment can be emotional: ensure it's as frictionfree as possible and shoppers will be more likely to complete the sale. Here we take a look at some common challenges.
Delivery options
Nothing stops a sale faster than the discovery that the delivery choices on offer just don't work for the buyer. They may need an item faster, or they may decide they don't want to pay. When retailers offer a choice of delivery options, customers will be able to find the one that suits them. Understanding what the competition do may help. IRUK Top500 traders offer a median of three delivery options: next-day delivery is offered by 59%, Saturday delivery by 28%, while 15% enable shoppers to name their day and 5% their time. Standard delivery, meanwhile, takes a median of four business days to arrive and costs a median £3.95.
Registration
Shoppers need only walk into a shop and pick up an item in order to buy it – but it's very different online where, according to IRUK Top500 research, 37% of leading UK retailers require shoppers to register before they can complete their purchase. When some request details including a date of birth, then the experience becomes very different to the store. IRUK Top500 retailers such as Hotel Chocolat and Paperchase allow visitors to check out as an anonymous guest. Once the transaction is concluded, shoppers have the option to volunteer a password to create an account and sign up for marketing emails.
Simplify the checkout
Working around registration is just one way to reduce the number of pages shoppers must go through in order to check out. Another is to offer payment choices that are more relevant to them. Shoppers buying from the Netherlands will feel more at home if they see the iDeal payment option, while alternative payment methods, such as digital wallets, make the payment process easier from those shopping from their smartphone.
Top TipThink mobile-first on the checkout pages: if it's too difficult to pay easily from a small screen you may lose sales.
Evolution of the store
Shops remain central to retail: just 18% of sales took place online in December 2017, according to the UK's Office for National Statistics. Stores remain important for shoppers who want to see, touch and feel products for themselves before buying, which is why brands from feelunique. com to boohoo.com and Boden have opened either their own stores or department store concessions.
Click and collect
More and more retailers now offer online customers the ability to pick up their purchases in the store. Some 62% of IRUK Top500 retailers do that in 2018, up from 57% a year earlier. Among them is Argos: 56% of its sales start online, but 63% of online sales are collected from a store, according to parent company Sainsbury's half-year results to September 2017. Supermarket Asda has focused on making the service one that's easy and convenient to use: it enables shoppers to pick up – and return – their orders from a wide range of online retailers through its Asda toyou service, which brings people into its own stores in the process.
Focus on service...
John Lewis and Halfords are among the retailers that have emphasised in-store service. John Lewis introduced a hotel-style concierge to its Oxford store when it opened in 2017 offering personal shopping services alongside restaurant reservations and even tours of the store. Meanwhile, Halfords has said that in the half-year to September 2017, sales related to in-store services that include car light bulb and windscreen wiper replacements rose by 19.3%.
...and Experience
By organising cycle rides that start and finish at its stores Evans Cycles has created events that attract and engage their shoppers. Some 96% of those that take part in the rides say they would recommend them to a friend. Amazon gave us its vision of a store experience that may become more widespread in the future when it opened the first, checkout-free, Amazon Go store in Seattle in January 2018. Shoppers use an Amazon Go app that registers the items they pick up automatically as they move around the store, and checks them out when they leave.
Top TipMany multichannel retailers enable store staff to support the digital experience by rewarding them for online sales taking place within a certain radius of the branch.
The rise of the on-the-go customer
The way customers buy is changing fast, thanks in large part to the growing use of mobile devices. Smartphones enable us to connect to the high street as never before – and the evidence suggests that we are. According to recent research from KBH On-Train Media, 26% of those commuting by train now use their time to buy. It's not just grocery orders that are being updated: the study found that 15% of those that did buy from the train shopped for holidays while 9% were on the hunt for cars or car-related products.
Retailers are seeing peaks at different times of the day, as shoppers update their supermarket shops or browse for a wide variety of items on their way to and from work. Changing customer behaviour also sees shoppers buying well into the evening, with purchases taking place from dualscreening customers watching TV, or even from bed. Just how do traders best cater for the needs of a new breed of customer, and their changing behaviour?
Via mobile website
It's easier to buy from a smartphone when web pages are simpler. Pages are easier to see from a mobile device when they fit the smaller screen well, and they download faster into the bargain. Added to that, a fast checkout experience is more likely to be rewarded with a successful sale. House of Fraser was among the first to move to mobile-first design for its website back in 2014 but since then many others have followed.
Is there an app for it?
Apps can make life easier for on-thego shoppers, with customers able to update and save their baskets even when their mobile signal is interrupted, and then place the order when they are back online. They're also good for engagement: fashion retailer Asos says its customers who have downloaded its app spend an average of 80 minutes a month in it. In total, 80% of its UK traffic and 70% of its UK orders are from mobile.
Commuter-friendly pick-up points
Commuters find it more convenient to shop when they visit a store that's on their way home from work. That's why Argos opened a digital format store on London Underground, John Lewis opened a click and commute store at London St Pancras Station – and Amazon put its delivery lockers into Birmingham Airport.
Top Tip Convenient pick-up and returns are both important to commuters and other on-the-go shoppers who don't want to carry items any further than they need to.
Getting personal
Understanding customers leading to real insights into how, where and when they want to buy – so that retailers can stay relevant to the shoppers they serve. That means collecting data from across sales channels into a single view both of the customer and how they buy, and of the product – where is it and how can shoppers best and most profitably receive it? Technology from CRM (customer relationships management) and CMS (content management systems) to WMS (warehouse management systems) and others can help to collect the data, while new data and personalisation platforms are now emerging that can turbocharge the way retailers use that information.
Stay relevant
When shoppers share their data they're making an exchange: convenient services in return for information. Consider how to make that exchange one that's worthwhile for both. Is the experience on offer one that works? Does it give customers something of real added value? Get it right and shoppers will return - but get it wrong, and chances are that they won't be back. IRUK Top500 retailer Waitrose gives regular discounts, online access to the Good Food Guide and free hot drinks to loyal customers.
Consider loyalty
Loyalty schemes have proved a highly useful way for retailers to get to know their customers. Free or subscription delivery is a key component of schemes from Amazon Prime to Ocado SmartPass. Others, such as M&S's Sparks scheme and Game's Reward card, gamify the relationship by offering benefits from early access to sales to invitations to special events for those that have collected enough points.
Allow for the unexpected
One challenge of online personalisation is that retailers risk showing shoppers only items they've always bought. That could mean they're less likely to experiment with new and interesting products, or to upgrade for a special occasion. Modern personalisation systems match shoppers with items they may not know but are likely to be useful. Think about cross-selling opportunities by showing items that are relevant to something the customer is buying, or previously bought.
Stay within GDPR
Upcoming GDPR legislation, which comes into force in the UK in May, means retailers and brands must have explicit opt-ins before adding new sign-ups to email marketing lists. Gone are the days of boxes that must be unticked in order to opt out from contact. But when customers are clear about why they're signing up, it seems likely they'll open and read future messages.
Top Tip Now's a good time to recontact existing contacts to ensure they still want to be in touch ahead of GDPR legislation.
About InternetRetailing Events
InternetRetailing Events was born 12 years ago and has a large portfolio of award-winning events. We take pride in being leaders in hosting multichannel events, for digital retailers and suppliers. Having good relationships with many of the leading retailers from the UK and abroad makes it possible for us to deliver the best events year after year. This year the InternetRetailing Expo, and the co-located eDelivery Expo, take place on the 21-22 March at the NEC in Birmingham. Revered for its free content, the events will again present over 100 world-class speakers from Europe's top retailers, along with 300+ exhibitors, consultation clinics, training workshops and pavilions. The key themes of this guide will be covered in-depth throughout the show. Registration is free at internetretailingexpo.com.
Want more like this?
Want more like this?
Insight delivered to your inbox
Keep up to date with our free email. Hand picked whitepapers and posts from our blog, as well as exclusive videos and webinar invitations keep our Users one step ahead.
By clicking 'SIGN UP', you agree to our Terms of Use and Privacy Policy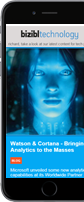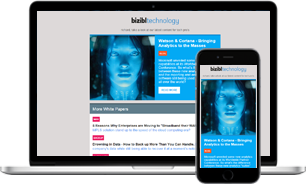 Want more like this?
Stay up to date with our content email