How to Emulate Successful Subscription Businesses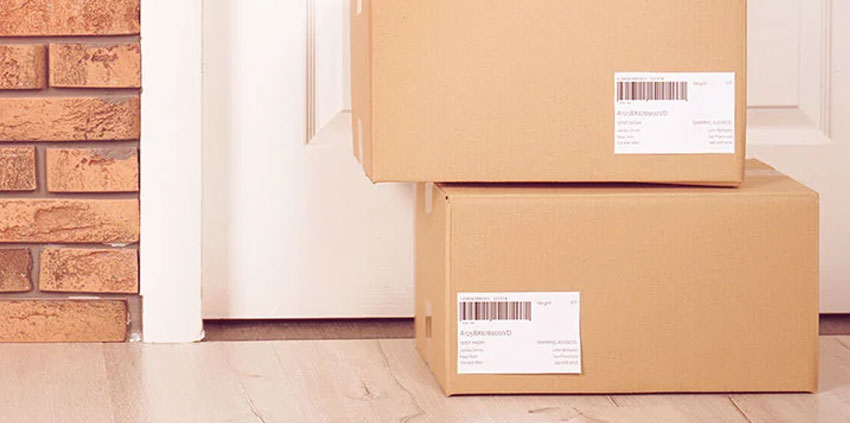 The subscriptions market has grown significantly over the past few years. From dog food and dishwasher tablets to stationery and sweets, more and more businesses are choosing to adopt the subscription model. With the market set to be worth £1 billion by 2022, we take a look at why subscription companies are flourishing right now and what every business, subscription service or not, can learn from their success. 
Why subscription services are so popular right now
Revenue is more predictable and consistent
Most businesses experience peaks and troughs – the summer months may be quiet but when Christmas rolls around you're slammed (or vice versa). While that may be the nature of the beast for some industries, for others it's becoming less sustainable, especially smaller businesses. If you rely on just one or two busy periods for your business's entire annual revenue, what happens when those periods don't live up to expectations? 
A subscription provides regular, reliable income. You're not as susceptible to those peaks and troughs, which means less risk, and consistent revenue means you're in a better place to invest in your products and service and accurately plan stock requirements.
Customers love convenience
Subscription services offer convenience without much commitment, with customers usually able to cancel at any time. With all sorts of everyday items available on subscription, from personalised shampoo to toilet paper, consumers have one less thing to worry about when doing their regular shop, and most of the time they're saving money too!
Successful subscription services are simple, flexible and don't try to trick consumers by tying them into complicated, long-term contracts – things all businesses should pay attention to!
They encourage customer loyalty
If a customer is shopping with you every month, you'd consider them a loyal customer. That's exactly what subscribers are doing and for many businesses, that's an extremely high level of loyalty that offers plenty of opportunities.
Subscriptions are a commitment and if you treat your subscribers well and nurture that relationship, they'll stay with you, but that's not to say subscription companies are immune to churn. The success of the subscription market means there's lot of competition out there right now, so even if you think your business idea is unique, it won't be for long. There are lots of reasons why people cancel subscriptions (65% of people who pay for video streaming services say they would cancel if prices went up), so it's vital to run regular surveys and find out what's important to your customers.
Customers can try before they buy
Some subscription services, such as beauty boxes, are a great way for consumers to sample a few products. This creates a great opportunity for businesses, as not only are customers happy to pay to sample a selection of items, they may buy additional full-size versions of the products they liked best.
Some businesses take this a step further by customising the products they send to each subscriber based on their previous feedback. This keeps subscribers happy by only providing them with products they're likely to enjoy, boosting retention and customer satisfaction.
3 changes you can make to your business
Now you know why they're so popular with consumers, let's take a look at how can you take some of these principals and apply them to your business.
1. Provide a personal service
Even the most boring post (like your monthly laundry tablets) can seem exciting when packaged up nicely, or when it's been personalised to you. There's something special about waiting for a parcel to arrive, so when you send out your products, don't just pop them in a brown box, think about how you can personalise that part of the customer experience. It could be as simple as including a postcard with a note from the CEO, or a small, extra gift as a thank you. The smallest changes can make the biggest differences.  
Of course, the best way to personalise your service and products is to get feedback from your customers. Find out what they like and dislike about your products so you can make meaningful changes the next time they order. Tools like Feefo's Campaign Manager Tool make it easy to customise your feedback requests to your customers, helping to boost your response rates. You can also use this tool to collect private reviews so you can gain insight about specific areas of your business.
2. Be more human
Understandably, online shopping has surged during lockdown. For some, it has become an absolute lifeline, and consumers who didn't buy online before are having to adapt to a new way of shopping. Those who are used to shopping online have had to adapt too – delivery times, for example, are taking longer due to a rise in demand and limited staff numbers.
Try to understand how all of your customers are feeling right now and change the way you communicate with them. For example, if your customers are worried about long delivery times or certain items not being in stock, reassure them and set expectations by adding a pop-up on your homepage and checkout pages explaining what's changed.
You can't know what matters to your customers if you don't ask them, however. Tools like Feefo Surveys allow you to ask questions that are more personal and in-depth than a review. Surveys are private and anonymous, and you can ask both prospects and customers what matters most to them right now (fast delivery times, easy to contact customer service team, low prices, etc.).
3. Create meaningful connections with your customers
Subscription services aren't the only way to make customers feel committed and connected to your brand. You need to make your customers feel that they are part of your business, and there are a couple of ways to do this.
Create a brand community. This may involve a private Facebook group or area of your website where customers can talk to each other, give feedback on your latest products, have a say on future products or features, and become a part of a community.
Create a loyalty or referral scheme. You may think loyalty schemes are old hat, but 77% of UK consumers are part of at least one, and 72% believe they're a good way to reward customers. To offer a loyalty scheme that will keep customers coming back time and again, you need to make sure the rewards they can get are achievable and worthwhile.
Collect, and make the most of, user-generated content. Your polished product images look great, but shoppers want to know what your products look like in 'real life' too. In fact, 92% of consumers trust user-generated content more than traditional advertising. If your customers are more than happy to share photos and videos of your products and services, why not use them to your advantage?
Want more like this?
Want more like this?
Insight delivered to your inbox
Keep up to date with our free email. Hand picked whitepapers and posts from our blog, as well as exclusive videos and webinar invitations keep our Users one step ahead.
By clicking 'SIGN UP', you agree to our Terms of Use and Privacy Policy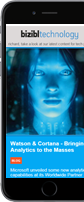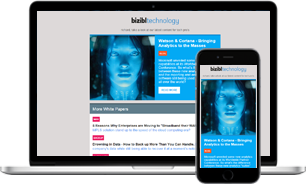 Other content you may be interested in
Want more like this?
Stay up to date with our content email
Want more like this?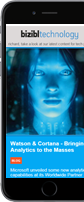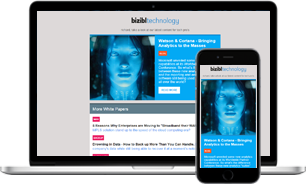 Want more like this?
Insight delivered to your inbox
Keep up to date with our free email. Hand picked whitepapers and posts from our blog, as well as exclusive videos and webinar invitations keep our Users one step ahead.
Bizibl Group Limited, Registered in England 09091156, 26 Bridge Road East, Welwyn Garden City, Hertfordshire, AL7 1HL